Über Madame Chêri und die Schokolade
Our love and curiosity for the delicacies from all over the world, which are creatively, aesthetically and elegantly presented and prepared with high-quality ingredients, are the greatest locomotives of our 10-year constant journey in the field of food and drink.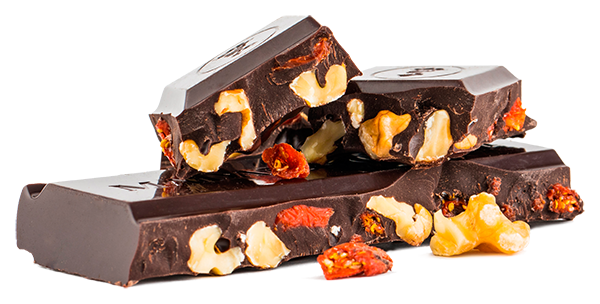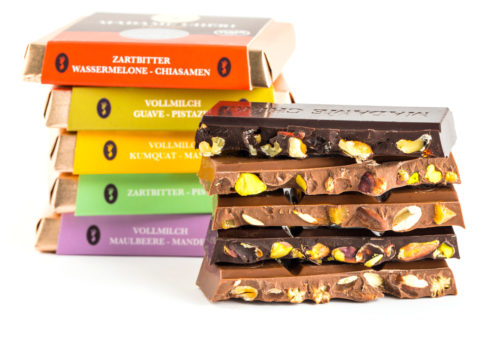 The strong bond with our customers,
that we have built up over the years has been our greatest support, not only to leave it with the love of chocolate , but also to go into production with it. Thanks to the diverse flavors, the undisputed quality of Belgian chocolate, the high level of competence of Turkish food engineers combined with our creativity, we created Madame Chêri chocolate.
Madame Chêri offers a vegan product range with a perfectly balanced mix of fruits and nuts in dark chocolate. Our products do not contain any alcohol or animal fats. Veganism does not only consist of ethical backgrounds, living beings that cannot express themselves or defend themselves to be exploited in such a way. Veganism also stands for proof of being able to live happily and healthily and at the same time avoiding such "products". An appeal to others not to see vegetarianism and veganism as a renunciation of their own, but as a contribution to the global footprint.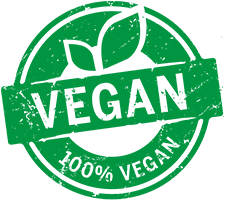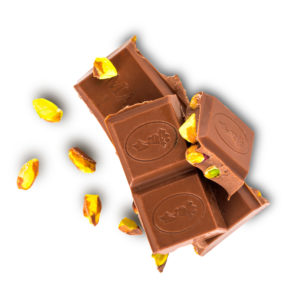 The strong bond with our customers,
Madame Chêri enriches the chocolate market with new flavors from all over the world , which we are constantly developing in line with the opinions and tastes of our customers.
With the varieties mulberry-almond , kumquat-almond, walnut-goji berry, guava-pistachio, chia seed-watermelon , quince-almond, pistachio, pistachio dragees, pistachio-brittle , papaya-mango-kumquat-fruit dragee, Madame Chêri was able to do a lot achieve great satisfaction and recognition from customers in a short period of time.
Connoisseurs and connoisseurs of Madame Chêri can find us in exclusive stores in Germany, as well as in the online shop. Our goal is to introduce Madame Chêri – a joint product of the innovative Turkish cuisine and the incomparable Belgian taste – throughout Europe and to make our chocolate popular.
Madame Chêri invites you into the pulsating world full of colorful, new culinary delights..

With love for Madame Chêri,
Aysen and Onur
Luxury chocolate

Madame Chêri is a luxury chocolate that you take your time for and enjoy. For her, enjoyment arises from various aspects of production. Starting with the ripening of the fruits and nuts: only sun work. This contributes to a much more natural taste of the "raw" fruit. The same procedure for drying our fruits: only sun work.
mehr lesen